Payment Methods
Payment Methods
We accept many payment methods including PayPal, Credit cards, Installment and Bitcoin, etc.
PayPal
You can pay with PayPal without exposing your card details. You can shop and payment securely anywhere any time. 
You can also make card payments through PayPal.
Credit and Debit Cards
We Support all major cards including Visa, Mastercard, JCB, AMEX, etc.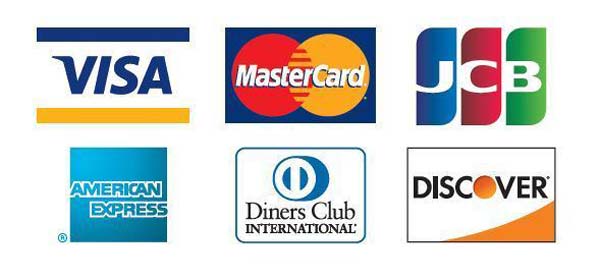 Installment Payment(not available for now)
Klarna is the smoothest & safest way to get what you want today, and pay over time. Klarna Inc. is headquartered in Columbus, Ohio, with offices in New York City. 
We work with Klarna to offer a installment solution to you. The payment will be divide into 4 times through out a year, which means you only need to 25% once every 3 month.  There's no interest fee relating to your installment.
Simply choose Klarna as payment method during checkout.